Screenings and exhibitions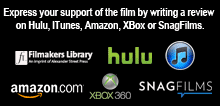 Please write a review
It only takes a few minutes, but your opinion counts so much in the digital world. Let people know why you like "All Me," share your enthusiasm for this film and the life story of Winfred.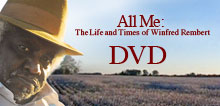 DVDs for ALL ME are here!
In addition to being available online at
Amazon
,
Itunes
,
Xbox
and
SnagFilms
the film
is now available on DVD at the following places.
Contact us
for more information.